Syndent Aluminum Porting Bits Manufacturing Expert
More than 11 years manufacturing experience
Manufacture your aluminum porting bits in advanced CNC machine
Top grade tungsten carbide raw material
Best after-sale services ensure your business risk-free
Syndent Aluminum Porting Bits
Syndent aluminum porting bits can greatly remove aluminum metal quickly, producing finer finish. These aluminum porting bits ideally can fit on your pneumatic rotary tools or any electric tool.
For 11 plus years now, Syndent is well-versed in designing and producing high performing aluminum porting bits.
Syndent covers a wide production area with 41 sets of 6 Axis advanced CNC machine.
We manufacture our aluminum porting bits through our own professional test laboratory.
Why Syndent Aluminum Porting Bits
Syndent aluminum porting bits provides wide functions on aluminum, marble, jade, bone, wood and more. You can always rely on our aluminum porting bits in cutting, shaping, grinding, porting, deburring, machining, chamfering, etc.
Syndent uses professional craftsmanship so that you can benefit from unmatched durability of our aluminum porting bits. We design for you sturdy aluminum porting bits for clear surface finishing, silky smooth surface, cleaning, polishing and more.
You can always enjoy effortless and precise cuts at all times, with the sharp long lasting edges.
Syndent makes consistent and stable quality aluminum porting bits for your industrial use. The actual quality of the official aluminum porting bits you make always resembles the quality samples received.
With 11 plus years of experience, Syndent remains honest and treat credibility as part of our existence. We put in place quality control system that enables us track every production process. Thus, Syndent always delivers to you high-quality aluminum porting bits.
Syndent provides a 12-hour hotline, an online contact as well as a chat. We also support WhatsApp, Skype and Messenger. You can easily reach us at all times to satisfactorily respond to your questions.
Manufacturing
Testing
Catalog
Send Inquiry
Shipping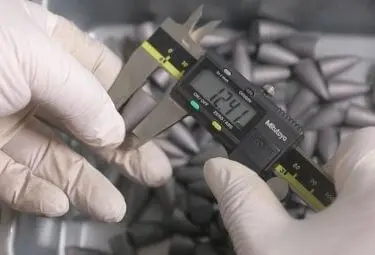 Material
Syndent will check the raw material specifications of aluminum porting bits before production.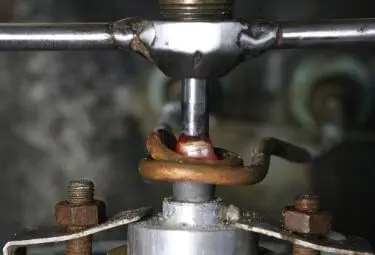 Brazing
Syndent automatically brazes aluminum porting bits with silver in a low temperature.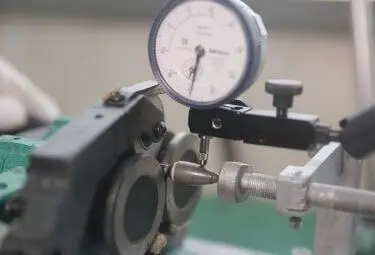 Balancing
We must make the aluminum porting bits jumping test after brazing. The tolerance is less than 0.1mm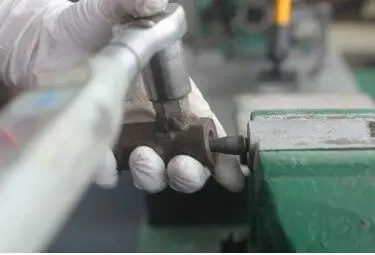 Bending
Syndent examines the hardness of aluminum porting bits shank after brazing, and tests the bending strength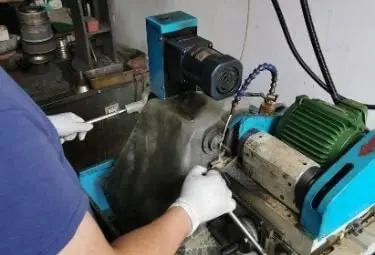 Shaping
Solid aluminum porting bits needs a shaping process from the carbide rod materials
Toothing
Syndent CNC grinds the aluminum porting bits teeth after the tests approved
Polishing
Syndent polishes the aluminum porting bits shaft, and its brazing position
Packaging
Syndent makes your logo on the aluminum porting bits, and stick your own label on the case.
Your Best Supplier of Aluminum Porting Bits
Syndent's highly skilled senior engineers ensure your aluminum porting bits seat in the right position in the industry.
We greatly value the wealth of experience our team members have accumulated over the past years. They remain our assets that help Syndent in ensuring we provide you with quality aluminum porting bits.
Syndent can positively tunes out outstanding geometric framework of your aluminum porting bits always in processing your order.
We have a stable enterprise structure that gives you the strongest supply chain. Syndent features amongst pioneer factories to use advanced CNC equipment in China to produce aluminum porting bits.
We also actively took part in the conceptualization of Chinese standards for rotary file industry. Therefore you purchase Syndent aluminum porting bits at leading level in the industry.
Syndent sends most of the aluminum porting bits cargo to the rest of the world. We have enough experience and great cooperation with several big freight companies.
Syndent stands in good position of helping you have the most reliable and suitable shipping company and method.
You can, at any time, ship according to your rate category without worrying about quality services.
After our 11 years rich experience in the production line, we have had successful cooperation with multiple huge customers in the world. This help Syndent to give you the best professional and efficient services.
Besides the production of quality aluminum porting bits, Syndent can supply you with lots of other products, like die grinder bits for metal, die grinder bits for stainless steel, etc.
For details and instant quotes of Syndent aluminum porting bits, contact us.