Syndent Metal Deburring Bit Manufacturing Expert
More than 11 years manufacturing experience
Manufacture your metal deburring bit in advanced CNC machine
Same technology as USA made metal deburring bits
Custom design is available for your test
Syndent Metal Deburring Bit
Syndent metal deburring bit is a quality sharp and effective tool you can use to accurately deburr metals.
The premium metal deburring bit can perfectly remove all sharp edges and contours on all metal surfaces.
Syndent designs the metal deburring bit with a unique identity to reduce work overload on all your projects. Using high-grade materials and with our state-of-the-art CNC machine, we guarantee premium deburring bit for metals.
Syndent has been in the manufacturing industry for the past 11 years. We have a professional and highly experienced staff that adds up to 40 and more. Therefore, you can have quality Syndent metal deburring bit delivered to you on time.
Why Syndent Metal Deburring Bit
With metal deburring bit, you can easily unleash your skills on all metal surfaces. Premium Syndent rotary deburring bit can deburr cast iron, aluminum, steel, platinum, brass, stainless steel, hard steel, etc.
Although specifically designed for metal, you can have premium results on non-metal materials. This may include bone, stone, wood, plastic, fiberglass, bone, etc. Our rotary deburring bit have specific deburring function on metal.
However, you also use for shaping, carving, cutting, engraving, chamfering, sculpturing, cleaning, grinding, polishing, etc. Unlike similar tools on the market, Syndent metal deburring offers you a faster cutting time.
Thus, you can use in precision engineering, metal work, welding, jewelry making or your various DIY arts and crafts. Syndent metal deburring bit represents everything you need for quality results.
Whether a large customer with a stable source of customers, Syndent can make quick deliveries. Or a small customer with a limited budget, we ensure effective delivery of Syndent metal deburring bit.
We can independently carry out research to develop new CNC machines. By adding new equipment, we significantly expand our production capacity at any time.
Manufacturing
Testing
Catalog
Send Inquiry
Shipping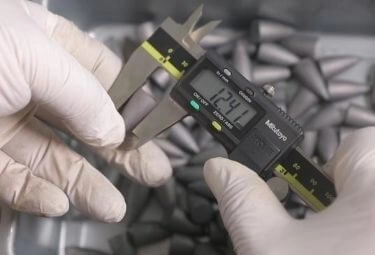 Material
Syndent will check the raw material specifications of metal deburring bit before production.
Brazing
Syndent automatically brazes metal deburring bit with silver in a low temperature.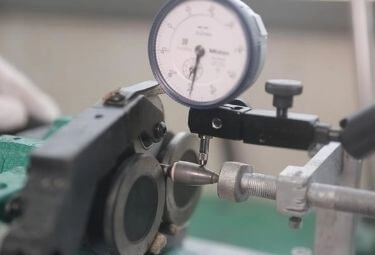 Balancing
We must make the metal deburring bit jumping test after brazing. The tolerance is less than 0.1mm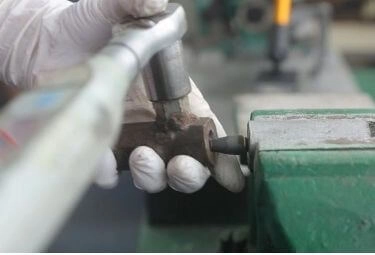 Bending
Syndent examines the hardness of metal deburring bit shank after brazing, and tests the bending strength carefully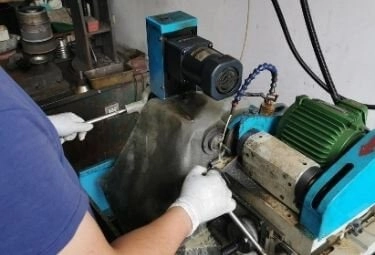 Shaping
Solid metal deburring bit needs a shaping process from the carbide rod materials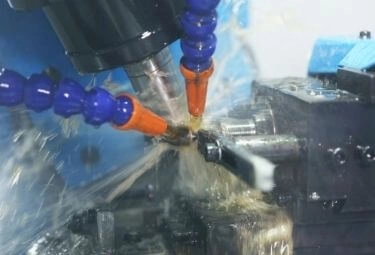 Toothing
Syndent CNC grinds the metal deburring bit teeth after the tests approved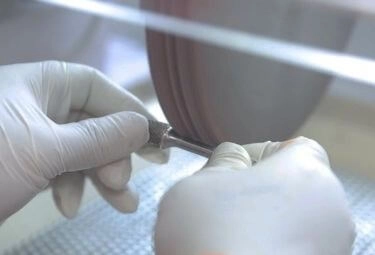 Polishing
Syndent polishes the metal deburring bit shaft, and its brazing position
Packaging
Syndent makes your logo on the metal deburring bit, and stick your own label on the case.
Your Best Supplier of Metal Deburring Bit
Syndent metal deburring bit has met the best point of both long tool's life and affordable prices.
Thus, if you want extremely sharp and very durable deburring bit for metal, Syndent can provide the best competitive price. You don't to worry about cost-performance anymore.
Therefore, we can easily meet the delivery speed needs of Syndent metal deburring bit. Syndent promises to help you have a better reputation towards your customers.
We sell most of our metal deburring bit to the USA and Europe. Besides, Syndent always participates in very many exhibitions.
This gives us a chance of timely obtaining relevant latest information regarding different models of products. Also, many of our customers worldwide mail us latest samples with requests of customizing them.
Based on this, we follow the market trend and develop newest metal deburring bit every month. Therefore, you can greatly hold on to your customers.
Syndent metal deburring bit can include various models, shapes and sizes on the current market. Whether rough, fine or polishing, Syndent can deliver them to you faster.
The sizes can range from 0.5mm to 30mm head diameters. We cover the industrial field, nail field and dental field. We can offer you a good selection so that you expand your Syndent metal deburring bit product line.
Apart from Syndent metal deburring bit, Syndent makes similar products to suit your preference. We design and supply long shank carbide burr, die grinder bits for concrete, rotary wood carving bits, etc.
To ask for quotation of Syndent metal deburring bit, contact us any time.