Piloted Die Trimmers Manufacturer in China
More than 11 years manufacturing experience
Manufacture your piloted die trimmers in advanced CNC machine
Pointed supplier of FORTUNE 500 companies
Strict quality control during every manufacturing process
Syndent Piloted Die Trimmers
Syndent piloted die trimmers are fantastic grinding or deburring tools that help you ineffective die repair.
With a hand-held grinder, our products can smooth out and mix the filler/weld used as you repair dies.
Syndent manufactures double cut as standard piloted die trimmers. We can as well produce a diamond-cut carbide piloted die trimmer upon request.
Syndent develops aggressive piloted die mills right away from China. We manufacture several excellent new piloted die trimmers.
Syndent issues unique bargains for buyers who request many pieces of our items. Also, Syndent supplies piloted die mill carbide burr products internationally for eleven plus years.
Why Syndent Piloted Die Trimmers
You can widely use Syndent piloted die trimmers to trim different materials. Using a piloted die mill carbide burr, you may process any ferrous material, heat-treated mold, and die steels. Pilot die trimmers eliminate welding and filler material in bulk.
Our double-cut piloted die trimmers have both right and left-hand flute geometry. You can, therefore, confidently control the tool as you remove material from any given surface rapidly. In addition, Syndent pilot die trimmers helps to repair dies, and don't mark your die passed a repair area.
Syndent piloted die grinder trimmers allow you to make excellent and lasting cuts cost-effectively. Syndent products come at bargain prices and have an ideal service life.
Syndent can research and hand-craft new CNC machines. Therefore, we can add up equipment and shoot up the production volume of piloted die trimmers. Syndent will always match your piloted carbide burr shipment speed.
Syndent piloted die trimmers supplied have continuous stable quality either as samples or the original product.
At Syndent, we have more than a decade of experience and honest quality development. Also, with a quality control set-up in place, we can at any time develop piloted die trimmers with typical characteristics.
Manufacturing
Catalog
Send Inquiry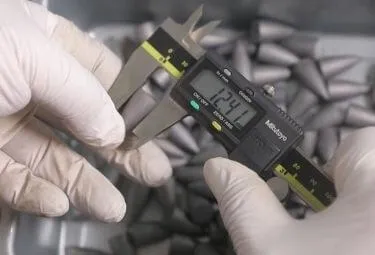 Material
Syndent will check the raw material specifications of piloted die trimmers before production.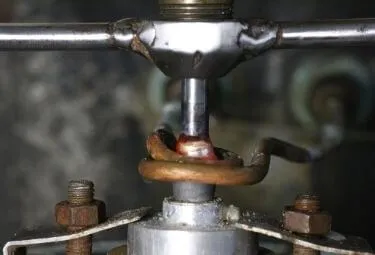 Brazing
Syndent automatically brazes piloted die trimmers with silver in a low temperature
Balancing
We must make the piloted die trimmers jumping test after brazing. The tolerance is less than 0.1mm
Bending
Syndent examines the hardness of piloted die trimmers shank after brazing, and tests the bending strength
Shaping
Solid piloted die trimmers need a shaping process from the carbide rod materials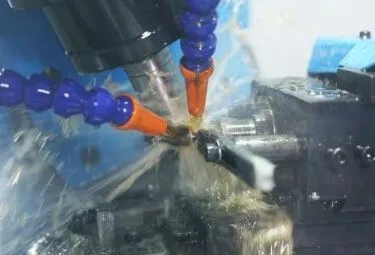 Toothing
Syndent CNC grinds the piloted die trimmers teeth after the tests approved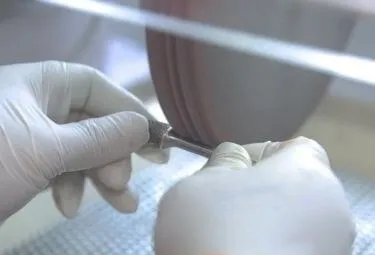 Polishing
Syndent polishes the piloted die trimmers shaft, and its brazing position
Packaging
Syndent makes your logo on the piloted die trimmers, and stick your own label on the case.
Do not hesitate to ask for an instant quote NOW!
Contact Us:
Click here to submit a simple Form
Email: [email protected]
WhatsApp: 0086 139 1279 7395
Your Best Supplier of Piloted Die Trimmers
Syndent is a top manufacturer of piloted die trimmers in China. We operate within a space of 2 000m2. We also use 40 fully automatic six-axis automated machines with almost fifty experienced workers. With high-quality equipment and enough workforce, Syndent will always maximize capacity output.
Syndent is an approved reliable firm in China with an certified certificate. It thus gives you entry to import customs dispensation. Also, you may smoothly and rightfully vend Syndent piloted die trimmers locally with a standard identity.
Syndent piloted die trimmers have the USA's Stork Heron Testing Laboratory inspection. The pilot die trimmers you buy represent guaranteed quality products because of the strict development process.
Syndent purchases its tungsten carbide steel components from massive raw material manufacturers. The state-owned firms ensure we receive the parts consistently and at the right time.
Through our fully automated six-axis equipment, Syndent can assure guaranteed quality. We also make sure you receive your piloted die trimmers on time.
Besides pilot die trimmers, Syndent fashions products with almost similar features. We model products like fiberglass router bit, aluminum porting bits, carbide burr, etc.
Please get your best price of piloted die trimmers NOW!
Piloted Die Trimmer: An Extensive FAQ Guide
Repairing dies remains an essential part of metal or related work. And, to achieve the best results in the repair, you will require effective equipment for the job.
A piloted die trimmer is the best solution for anyone desiring to perform die repair. Therefore, our guide today focuses on piloted die trimmer.
Let's study together!
What is a Piloted Die Trimmer?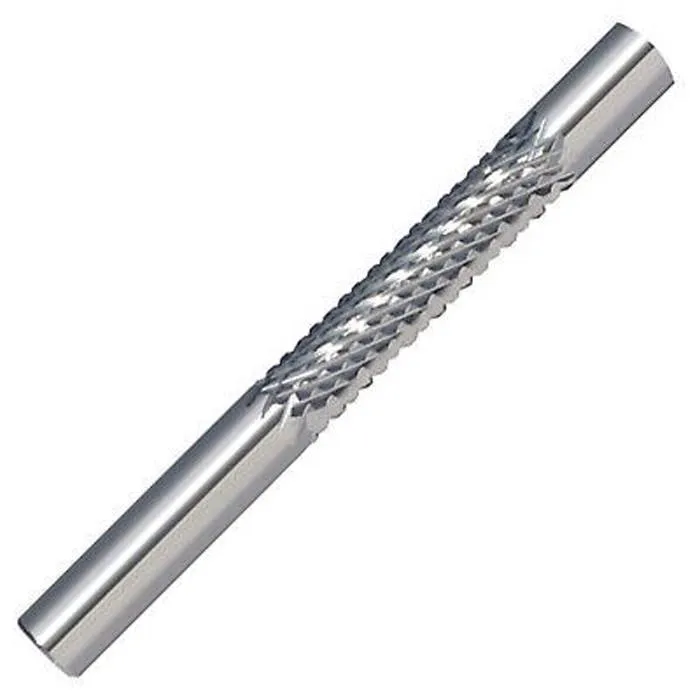 Piloted die trimmer
A piloted die trimmer is special equipment you can use to repair dies. It may include a non-cutting pilot which permits the removal of extra fill or welding material. Thus, it may not easily damage the die area beyond repair.
The piloted die mill trimmer comes in either single or zero flutes and is double-cut. Consequently, the single-flute has single spiral flutes. Thus, we may refer to it as a spiral or up-cut piloted die trimmer.
On the flip side, the double-cut consists of double flutes. Hence, we may term it a cross-cut piloted die trimmer.
Piloted die mills also come in different industrial sizes. For instance, you'll find a 1/8-inch, 3/16-inch, ¼-inch, 3/8-inch, ½-inch, etc.
1/4'' diameter double-cut represents the industry's most common piloted die trimmer. In addition, the die trimmer has a ½" pilot length with variance in overall measurements. The sizes may vary from 2-1/2 inches to 3 inches.
Quarter inch diameter 1 inch long quarter shank 3 inch overall length
Syndent is a top brand in the manufacturing industry. We prioritize manufacturing quality and long-lasting cutting tools in different fields. One of the tools we design includes the piloted die trimmer.
Syndent piloted die trimmer has a unique design and undergoes rigorous test design. Thus, it will powerfully remove excess filler material or welding from the surface of a workpiece. In addition, our tool doesn't mark the die more than the repair area.
You can use the quality product on most ferrous materials, die steels, and heat-treated mold of about 60 HRC.
We have a carbide piloted die trimmer designed from carbide materials. In essence, a carbide piloted die trimmer is pretty versatile. Plus, a piloted die mill carbide burr has sharp-edged flutes. Hence, the user will experience accurate and most durable performance.
Other than offering excellent rigidity, solid carbide is tough when handling the tasks. Plus, it provides superior heat resistance and wear resistance. Hence, you will encounter a higher cutting rate and an extended tool life.
Carbide piloted die trimmer
Besides carbide, you will find a piloted burr with a bright head coating. Moreover, piloted die burrs may include a Ta smooth coat, Tialn coat, TiN, TiCN, etc. However, a coated piloted carbide burr usually has a lower tolerance than the uncoated one.
Syndent can as competently manufacture a diamond-cut piloted die trimmer using carbide material.
High tolerance of +.0000 and -0003 (without a coating) helps prevent the die from scoring effect.
What is the Function of a Piloted Die Trimmer?
The primary function of a piloted die trimmer includes repairing the die. Consequently, it demands you use a piloted die trimmer with a hand-held grinder.
A piloted die grinder will smooth out and blend a weld or filler metal applied when repairing dies. Moreover, the tool will enable you to perform material deburring. Thus, your workpiece will have a superb final finish.
A double-cut type will produce an excellent material removal. In addition, it will give you a flawless surface finish on the material.
A piloted die trimmer will provide excellent work without damaging the die area beyond the repair area. Besides protecting the workpiece against damage, piloted die burrs help achieve high accuracy. Also, it gives excellent user control during any process.
Which Cut Styles Does A Piloted Die Trimmer Have?
Piloted die burrs come in two popular styles; single-cut style and double-cut style. However, as mentioned, Syndent will produce a diamond-cut style piloted die grinder trimmer upon request.
A single-cut, sometimes called an up-cut, has a single flute with a spiral design. Consequently, the single-cut style will remove bulk material fluently. However, the work of a single-cut may not match that of a double-cut in terms of smoothness.
A double-cut type, on the other hand, has double flutes. The double-cut style essentially features both right and left-hand flute geometry.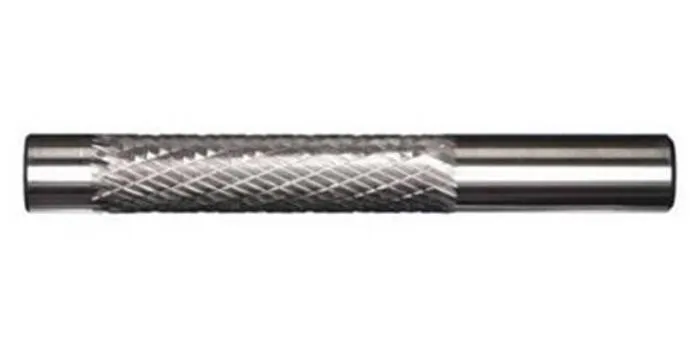 Double cut piloted die trimmer
Syndent double-cut style flute geometry will give the user excellent operator control. Besides, it will facilitate the effective removal of bulk material.
Our double-cut design can allow extra welding and filler material removal from the workpiece surface. In addition, it will prevent the scoring of a given die beyond the projected work area. Therefore, it will produce accurate work with a good finish on a workpiece.
Syndent's double-cut style remains Syndent's standard piloted die trimmer. And it combines bulk material removal and an excellent finish.
When Can You Use a Piloted Die Trimmer?
Piloted die trimmer tools appear cylindrical. In addition, the ideal device comprises cutting edges with natural sharpness.
The non-cutting pilot design and high tolerance of the tool prevent the die from scoring beyond the projected area.
You can use a piloted die trimmer to rapidly remove materials from the workpiece. Consequently, a piloted die trimmer with a right-hand and left-hand flute geometry ensures better control.
The pilot design of the die trimmer allows extra filler and welding material removal from the surface of your workpiece. Furthermore, the tool will enable the application of all ferrous materials. For instance, it may include heat-treated mold and die steels.
Besides the standard double-cut for our trimmer, Syndent offers the single-cut and diamond-cut types upon request.
As a professional, you will prefer a piloted die trimmer for accuracy reasons. Essentially, Syndent uncoated piloted die mills have OD tolerance of +.0000 and -.0003. And with such high tolerance, the tool produces high accuracy when doing your project.
Plus, it allows you to remove bulk material rapidly and doesn't mark your die beyond a repair area. Hence, it represents an ideal tool that protects your workpiece during the entire processing period.
In a nutshell, you can use the device when smoothing out a material. Also, it helps blend the weld or filler metals applied during die repair.
And as mentioned, a double-cut style will provide rapid material removal with an excellent surface finish.
Which Materials Do You Use to Make a Piloted Die Trimmer?
The primary material manufacturers use to make piloted die trimmers is tungsten carbide. Consequently, Syndent uses Micro-grain solid carbide to build a robust, high-performance piloted die trimmer deburring head.
Solid carbide piloted die mill carbide burr will offer exceptional rigidity and hardness. Tungsten carbide essentially has 9 Mohs hardness. Therefore, its level of hardness lies below the diamond. The die trimmer will therefore provide durable grinding.
Furthermore, it has guaranteed heat resistance and wear resistance. Therefore, the ideal carbide piloted die trimmer will work excellently at incredible cutting speeds while offering a longer tool life.
Tungsten carbide represents an optimal material that you can use to manufacture cutting tools. Moreover, such devices can perform well in high-speed and high-temperature environments.
Tungsten carbide offers exceptional resistance to corrosion. In addition, the substance generally has extreme stability.
Moreover, it will not rust at average temperatures when exposed to air. In addition, tungsten carbide doesn't form a solid compound with other elements. Also, it retains its stable features even when exposed to extreme environments.
A piloted die trimmer may also have different coatings.
The coating, however, may have varied functions. Some layers, for example, make the piloted die trimmer bright. But, some coatings can make piloted die burrs extremely hard. Hence, it boosts its performance.
Which Industries Can You Find Piloted Die Trimmer?
Piloted die mills remain essential tools in different industries, including:
Automotive.
Aerospace.
Job shop.
Medical.
Die mold.
Heavy industry.
Energy.
When used in hand-held die grinders, a piloted die trimmer helps in:
Deburring.
Countersinking.
Reaming.
Routing.
Milling.
Thus, a piloted bur is quite versatile. You can use the tool in different ways to fulfill various needs on your workpiece.
Which Materials Can Use a Piloted Die Trimmer?
Piloted die trimmer commonly cuts die steel. However, most industries use it in processing other non-ferrous metals. That includes processing common non-ferrous metals and alloys like:
Lead.
Aluminum.
Zinc.
Gold.
Silver.
Copper.
Titanium.
Nickel.
Tin.
Does a Piloted Die Trimmer Come in Various Sizes?
True.
To fulfill the various industrial needs, manufacturers design piloted die burrs in industrial sizes. Consequently, each size provides the flexibility the user needs for making multiple applications in a given project.
Syndent designs various sizes of a piloted die trimmer, including:
1-8 piloted die trimmers (1/8-inch or 3 mm cutting diameter).
3-16 piloted die trimmers (3/16-inch or 4 mm cutting diameter).
1-4 piloted die trimmers (¼-inch or 6 mm cutting diameter).
3-8 piloted die trimmers (3/8-inch or 10 mm cutting diameter).
1-2 piloted die trimmers (1/2-inch or 12 mm cutting diameter).
3 8 Diameter piloted die trimmer
The table below summarizes different measurements of a piloted die trimmer. And as indicated, it indicates the cutting diameter, Length of Cut (LOC), shank diameter, pilot length, and Overall Length (OAL).
| | | | | |
| --- | --- | --- | --- | --- |
| Diameter (Inches) | LOC | Pilot Length | Shank Size | OAL |
| 1/8 | 1 | 1/2 | 1/8 | 2-1/2 |
| 1/8 | 1 | 1/2 | 1/8 | 3 |
| 3/16 | 1 | 1/2 | 3/16 | 2-1/2 |
| 1/4 | 1 | 1/2 | 1/4 | 2-1/2 |
| 1/4 | 1 | 1/2 | 1/4 | 3 |
| 3/8 | 1 | 1/2 | 3/8 | 2-1/2 |
| 1/2 | 1 | 1/2 | 1/2 | 2-1/2 |
Do We Have a Coated Piloted Die Trimmer?
Yes.
Besides producing a carbide piloted die trimmer, Syndent can provide different coatings. As like we already established, a layer can have varied functions.
Firstly, certain coatings will improve the general performance of the ideal tool. That implies layers like diamond adds durability, improve wearing and rusting abilities, and make the instrument more rigid.
Secondly, specific coatings will improve the general appearance of the piloted die trimmer. Thus, it will attract the user.
Titanium Nitride is a popular coating used on piloted carbide burrs. It generally has an intimate gold color.
TiN provides high adhesion and elasticity features to the specific piloted die trimmer.
The exceptional wear resistance, low friction coefficient, and thermal stability helps reduce a built-up edge. Thus, there is improved thermal heat transfer from the device.
A piloted die trimmer with TiN coating can perform well in drilling, counter-boring, reaming, milling, etc.
Titanium Aluminum Nitride represents another important coating manufacturer's use on piloted die mills. Essentially, TiAlN has a violet bronze color.
A piloted carbide burr coated with TiAlN will form a rigid aluminum oxide film in hot and dry machining execution. Hence, it mirrors the heat back in the chip and out of the device and the workpiece.
The layer's excellent flexibility gives the piloted burr the ability to cut materials continuously without heating up. Also, you'll benefit from greater production levels with improved speeds and feeds. Besides, the tool lasts longer even when exposed to high-temperature applications.
Applications of TiAlN include drilling and milling rigid die steels, high-strength steels, etc. Other applications include processing high-temperature alloys such as titanium and nickel.
Titanium Carbonitride (TiCN) represents a blue-grey layer you can add on a carbide piloted die trimmer. Essentially, such coating provides a hard, smooth finish to the piloted die trimmer. As a result, you'll have a tool with resistance to edge built-up and improved wear resistance.
TiCN offers sufficient toughness, adhesion, and high resistance to chipping. Furthermore, piloted die burrs with TiCN layers perform better on reamers and drills. Thus, users prefer applying them in reaming and drilling aluminum alloys, high silicon, cast irons, copper, etc.
Aluminum Titanium Nitride has a black color and is quite hard in nature. So, in essence, AlTiN represents a cooler TiAlN variation.
Manufacturers usually add an AlTiN layer to a piloted die trimmer because of its excellent performance in high temperatures.
During any cutting process, AlTiN will form an aluminum oxide film. Hence, it has gained popularity in counter-boring, drilling, and milling applications.
What Should One Observe Before Operating a Piloted Die Trimmer?
Before operating the device, the user should practice safety precautions. And like any other cutting tool, piloted die mills also have sharp edges. Therefore, they may threaten the user if not used appropriately.
Other posing as a threat, improper handling may render the piloted die trimmer ineffective in different ways.
In terms of user safety, it remains useful dressing up in proper gear before any action with the tool. Consequently, grinding materials produce small particles or dust that can cause a threat when inhaled. Therefore, a face mask or goggles would prevent the user from inhaling the particles.
Also, wear gloves because you can injure yourself with sharp cutting flutes. At the same time, die repair involves dealing with sensitive weld/filler materials. The sharp weld materials can hurt your hands if you don't have gloves. Therefore, the right gear would help in protecting yourself.
Using the product requires little pressure because it has very sharp edges. The sharp flutes ensure the tool cuts through a workpiece easily without applying extra pressure.
Exerting extra pressure while using the tool will wear the flutes rapidly. Hence, it would help to observe the best application of the device for long-time use.
Like nail drill bits or a carbide burr, pressing too hard would lead to poor and inaccurate results. We, therefore, recommend using the tool the right way at all times.
All sizes of piloted die mill
What Are the Advantages of Using a Piloted Die Trimmer?
Syndent piloted die trimmers remain an essential tool in different industries. For example, it helps deburring or grinding, mainly when repairing a die.
Using a hand-held grinder, Syndent piloted carbide burr can safely smooth out while mixing the weld/filler used when repairing dies.
As indicated, our double-cut style remains the standard tool. However, we supply a single-cut type and can manufacture the diamond type according to a client's request.
However, our double-cut style combines heavy stock removal and an exceptionally smooth finish.
Piloted die trimmers include the removal of excess welds or fillers from the workpiece. And it fulfills its purpose without affecting a die to the extreme of the repair area.
You can grind or deburr heat-treated mold and die steels of about 60 HRC with a durable product. Also, Syndent manufactures piloted die trimmers that can process other ferrous metals.
Our piloted die trimmers come in various functional sizes found on the market. Therefore, you can quickly meet all the project needs when doing die repair.
Piloted die trimmers are quite versatile tools. That implies users can use the tools to perform various functions. For instance, you will quickly achieve essential functions like reaming, deburring, drilling, grinding, counter-boring, milling, etc.
Finally, piloted die mills represent a cost-effective, fastest option for your die repair. Syndent piloted die trimmers, in particular, come at unique bargains, especially for buyers who order several pieces. Plus, our tools guarantee excellent performance in any task. Therefore, you will save time and money while you achieve tremendous results.
At What Rate Should a Piloted Die Trimmer Operate?
The product use rate may vary from one application to the other. First, the nature of the task applied can influence the rate at which the user machines the workpiece. For example, the rate you use while drilling may differ from that applied when reaming or smoothing.
The material's nature can also affect your workpiece's processing speed. For instance, your project might involve processing materials with different rigidity. Consequently, processing softer materials like aluminum require a lot of care and are recommended slow speed. However, materials with slightly higher rigidity can demand a marginally higher grinding rate.
The grinding angle can also make the user settle on a more comfortable speed. For instance, you would feel comfortable grinding at a slower rate in fixed tips. However, smoothing out and blending welds or filler in open positions require a higher grinding rate.
The tool size also has significant implications when selecting the processing rate. A small-sized type rotates faster and gives the user complete control of the device. On the other side, a piloted carbide burr with a giant grinding head would work well if operated at a slightly lower rate.
Nonetheless, the maximum speed of operating a piloted die trimmer is 50 000 RPM. However, it would help if you begin with the lowest rate and then advance gradually.
How Long Can a Piloted Die Trimmer Last?
A carbide piloted die trimmer has the most extended longevity. In essence, Syndent piloted die trimmers come from micro-grain solid carbide. Thus, the tools can offer extraordinary rigidity or hardness. As a result, the product provides lasting performance even after several cuts.
Besides high wear resistance, the tool has improved heat resistance. That means the product can operate in a sweltering environment without failing. Therefore, you can build trust around a piloted die grinder for unending functions.
Although the product lasts longer, failing to observe certain factors can facilitate rapid wear. Moreover, the piloted die trimmer doesn't require sharpening and will wear at a certain point of its operation.
For example, pressing so hard on a material with the piloted burr reduces the tool life significantly. Therefore, a little press while grinding material can strengthen the tool's durability.
Also, using the tool unconditionally to handle unsuitable tasks subjects it to premature wear. Therefore, it feels suitable to utilize the device for the right job.
The longevity of your piloted die trimmer can depend on its length. And by that, we mean the frequency of using the tool. Consequently, a piloted die mill trimmer used frequently will wear out faster than the one used on specific occasions.
How Can I Differentiate a New Piloted Die Trimmer from a Battered One?
An expert can easily differentiate between a brand new piloted die trimmer from a battered one. In essence, a new piloted burr includes shines and has sharp-edged flutes.
In addition, a new piloted carbide burr offers high precision in any function because it has a perfectly-aligned shank.
However, a battered one has blunt flutes. Moreover, the shaft may appear crooked.
Thus, the precision outcome can change significantly.
Which Features Should I Look for Before Buying a Piloted Die Trimmer?
When looking for the right piloted die trimmer, it would pay if you considered specific factors. First, view the material used in making the tool.
Some materials have the least durability. Hence, it renders the tool incapable of handling specific demanding tasks. But, materials like carbide and the likes offer exceptional execution.
The tool's compatibility with handheld die grinder tools determines the type of piloted burr. In general, you will need a device compatible with your handpiece.
The size of the piloted die trimmer will matter in looking out for features of a suitable tool. Size fundamentally dictates the type of application and flexibility when managing tasks.
For fixed positions, a small size would serve appropriately. Nonetheless, large-sized tools will act appropriately for removing weighty material faster.
Besides piloted die trimers, Syndent also manufactures tools in different fields. For instance, you would love to try dental burs, nail drill bits, etc.
Please feel comfortable contacting us here. We assure to provide a competitive instant quotation.