Rotary File Set Manufacturing Expert
More than 11 years of manufacturing experience
Manufacture your rotary file set in advanced CNC machine
Most popular rotary file sets in our stock
Fast dispatch within 1 week against your regular orders
Syndent Rotary File Set
Syndent fabricates the most popular rotary file set in the current market.
All of our products are made with high-quality solid carbide material. You can use Syndent rotary file set for grinding, polishing, shaping, and deburring. We have a large inventory of rotary file sets in stock. You will have a rapid delivery at any time.
Syndent has been in the manufacturing of a rotary file set for more than 11 years.
Why Syndent Rotary File Set
Syndent produces your rotary file set with the top-grade tungsten carbide material. All of these materials come from state-owned companies. We have not only one raw material supplier. Your rotary file set delivery time will never be affected by the reason short of material supply.
Our rotary file set is ideal for you to work on all different positions at one time. Most of Syndent carbide burrs are exported overseas. We always receive the most popular rotary file set sample from our existed customers. That is why Syndent already made different rotary file sets for you. Besides helping your save costs, you will spend less time to find what rotary file is better for you.
Syndent rotary file set delivers fast and easy grinding of hard steel, cast iron, mild steel and aluminum, bronze, hardwood, plastic, etc. Perfectly design cutting edges have a much better geometry. Benefit from this point, your rotary file set will not clog.
Manufacturing
Testing
Catalog
Send Inquiry
Shipping
Material
Syndent will check the raw material specifications of rotary file set before production.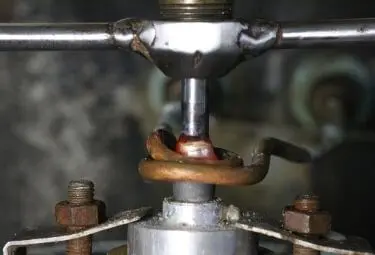 Brazing
Syndent automatically brazes rotary file set with silver in a low temperature.
Balancing
We must make the rotary file set jumping test after brazing. The tolerance is less than 0.1mm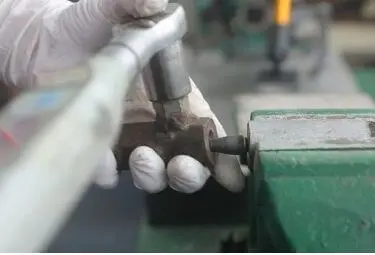 Bending
Syndent examines the hardness of rotary file set shank after brazing and tests the bending strength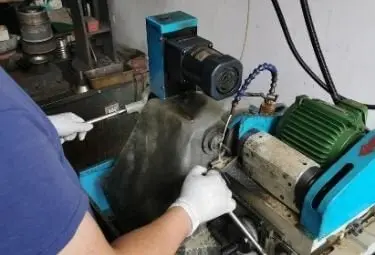 Shaping
Solid rotary file set needs a shaping process from the carbide rod materials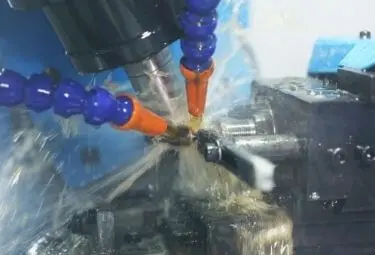 Toothing
Syndent CNC grinds the rotary file set teeth after the tests approved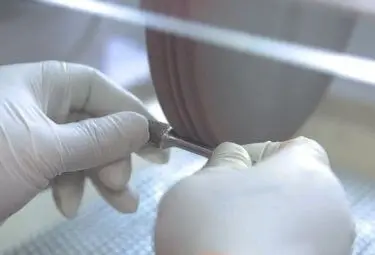 Polishing
Syndent polishes the rotary file set shaft, and its brazing position
Packaging
Syndent makes your logo on the rotary file set, and stick your own label on the case.
Your Best Supplier of Rotary File Set
Syndent rotary file set made from the solid carbide in various styles & diameters, including rotary file set for steel, rotary file set for stainless steel, rotary file set for wood, rotary file set for aluminum, etc.
You can find all the sizes range from 0.5mm head diameter to 25mm flute diameter. And we also have extended shaft carbide rotary file set, flexible shaft rotary file set.
Syndent always strives to find the combination between high quality and low cost. Of course, our technology can also help you produce top performance rotary file set if you have this need. It's just that most customers need a cost-effective rotary file set, so Syndent focuses on this field.
Our company has 40 CNC machines. We export huge quantities of rotary file sets every month. Therefore, Syndent can negotiate with the raw material factory and obtain the lowest price of raw material. At the same time, our mass production can help reduce rotary file set production costs.
Syndent will eventually transfer these savings to you. This must make you more competitive and aggressive in your local market competition. We hope you are Syndent best rotary file set distributor in your area. We will do our best to help you become that kind of seller.
Syndent can customize various special rotary file sets as you wish. As long as you can mail your samples to us, we can help you do professional testing in our laboratory. Then, Syndent can produce exactly the same rotary file set as your sample. You will therefore easily replace your current brand, and save much cost.
Besides rotary file set, Syndent has all of the regular single carbide rotary burr, dental carbide burs, carbide nail drill bits, etc.
Send us your inquiry for rotary file set now!