Rotary File Set Manufacturing Expert
More than 11 years of manufacturing experience
Manufacture your rotary file set in advanced CNC machine
Most popular rotary file sets in our stock
Fast dispatch within 1 week against your regular orders
Syndent Rotary File Set
Syndent fabricates the most popular rotary file set in the current market.
All of our products are made with high-quality solid carbide material. You can use Syndent rotary file set for grinding, polishing, shaping, and deburring. We have a large inventory of rotary file sets in stock. You will have a rapid delivery at any time.
Syndent has been in the manufacturing of a rotary file set for more than 11 years.
Why Syndent Rotary File Set
Syndent produces your rotary file set with the top-grade tungsten carbide material. All of these materials come from state-owned companies. We have not only one raw material supplier. Your rotary file set delivery time will never be affected by the reason short of material supply.
Our rotary file set is ideal for you to work on all different positions at one time. Most of Syndent carbide burrs are exported overseas. We always receive the most popular rotary file set sample from our existed customers. That is why Syndent already made different rotary file sets for you. Besides helping your save costs, you will spend less time to find what rotary file is better for you.
Syndent rotary file set delivers fast and easy grinding of hard steel, cast iron, mild steel and aluminum, bronze, hardwood, plastic, etc. Perfectly design cutting edges have a much better geometry. Benefit from this point, your rotary file set will not clog.
Manufacturing
Testing
Catalog
Send Inquiry
Shipping
Material
Syndent will check the raw material specifications of rotary file set before production.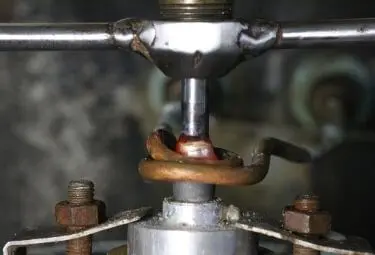 Brazing
Syndent automatically brazes rotary file set with silver in a low temperature.
Balancing
We must make the rotary file set jumping test after brazing. The tolerance is less than 0.1mm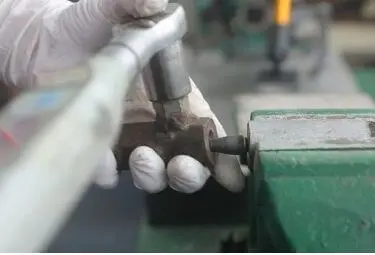 Bending
Syndent examines the hardness of rotary file set shank after brazing and tests the bending strength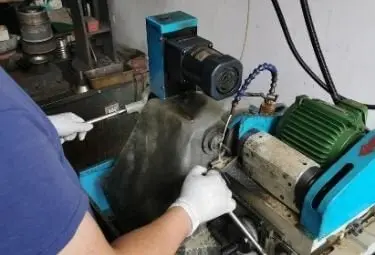 Shaping
Solid rotary file set needs a shaping process from the carbide rod materials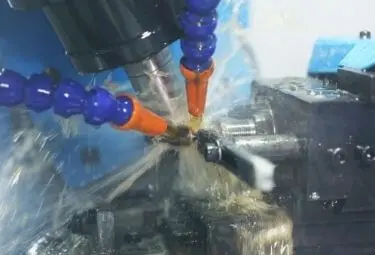 Toothing
Syndent CNC grinds the rotary file set teeth after the tests approved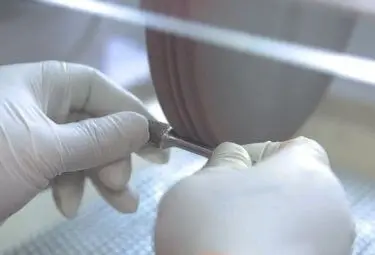 Polishing
Syndent polishes the rotary file set shaft, and its brazing position
Packaging
Syndent makes your logo on the rotary file set, and stick your own label on the case.
Your Best Supplier of Rotary File Set
Syndent rotary file set made from the solid carbide in various styles & diameters, including rotary file set for steel, rotary file set for stainless steel, rotary file set for wood, rotary file set for aluminum, etc.
You can find all the sizes range from 0.5mm head diameter to 25mm flute diameter. And we also have extended shaft carbide rotary file set, flexible shaft rotary file set.
Syndent always strives to find the combination between high quality and low cost. Of course, our technology can also help you produce top performance rotary file set if you have this need. It's just that most customers need a cost-effective rotary file set, so Syndent focuses on this field.
Our company has 40 CNC machines. We export huge quantities of rotary file sets every month. Therefore, Syndent can negotiate with the raw material factory and obtain the lowest price of raw material. At the same time, our mass production can help reduce rotary file set production costs.
Syndent will eventually transfer these savings to you. This must make you more competitive and aggressive in your local market competition. We hope you are Syndent best rotary file set distributor in your area. We will do our best to help you become that kind of seller.
Syndent can customize various special rotary file sets as you wish. As long as you can mail your samples to us, we can help you do professional testing in our laboratory. Then, Syndent can produce exactly the same rotary file set as your sample. You will therefore easily replace your current brand, and save much cost.
Besides rotary file set, Syndent has all of the regular single carbide rotary burr, dental carbide burs, carbide nail drill bits, etc.
Send us your inquiry for rotary file set now!
Rotary File Set: Complete FAQ Guide
For a decade plus now and still running, Syndent continues to effortlessly make quality rotary files. We fabricate the most popular and sturdy rotary file set available in the market today.
We make all of our products with premium solid carbide raw materials. Syndent rotary file set can grind, polish, shape and deburr. Syndent stock includes very large rotary file sets inventory.
What Does Rotary File Set Mean?
Carbide rotary file set simply means an all-purpose solution tool that can satisfactorily complete a set of jobs faster. It also refers to a one-stop solution that has sharper flutes we sometimes term as cutting edges or blades.
The teeth basically grind, cuts, polish, shapes, or deburrs different materials. We build identical shapes and sizes of quality rotary file set that helps you work on ferrous and non-ferrous metals.
Some industries apply them either on soft or hard materials like hardwood, hard plastics, etc.
Syndent uses YG7/K25 high-grade raw materials in developing sturdy and durable carbide rotary file set. Using 40 sets of CNC machines, we can manufacture huge quantities high-quality rotary file sets in a month.
Through high-grade solid carbide steel material, Syndent rotary file set promises a sturdy, stable and durable tool. The hardness rivals diamond that can deliver a hard and strong cut even on those hard and tough materials.
It also has an amazing sharp cut that can't clog quite easily. Because it can't clog easily, we guarantee you to work longer with Syndent carbide rotary file set without high heating.
Our rotary file set has high resistant levels towards rust and works with low friction even when cutting hard metals. Thus, you can cut cast iron or hardened steel like butter.
Each of our rotary file set you buy can greatly minimize the intensity rate of labor in your factory. As a versatile tool, industries use rotary file set in most demanding industrial jobs to finish their projects on time.
Therefore, Syndent quality rotary file set can significantly simplify projects in industries at the same time boost productivity.
What Can Rotary File Set Do in Industries?
As a highly versatile tool, Syndent rotary file set serves different tasks for your projects. Syndent accurately designs tough tools that fits hard industrial tasks. You can use Syndent carbide rotary file set for limitless functions and expect the best results.
They can help you reduce expenses on manpower while increasing the output. Syndent rotary file set can strongly shape, remove material, enlarge material, grind, deburr, cut, etc.
Shaping
Made from grade cemented carbide steel, Syndent rotary file set can finely shape materials. Industries use carbide rotary file set in shaping various materials including steel, platinum, cast iron, hardwood, plastics, etc.
Our production includes numerous shapes and sizes that feature a set of cutting styles in form of flutes. The cutting styles can rapidly and accurately shape materials, producing attractive results.
Shaping simply means molding a piece of material. You can therefore confidently use carbide rotary file set to mold shapes out of particular materials.
Grinding
Industries also grind as part of daily tasks performed on numerous materials. Grinding can sometimes feature in the finishing process of a project. Through active grinding of the rough edges of a specific material, you can make a material smooth.
Syndent carbide rotary file set with suitable cutting style easily grinds materials, providing required smoothness.
Our product can provide a steady and smooth grind even on extremely rough surfaces to give you accurate results. They naturally have rapid rotation abilities as they grind off rough surfaces without causing unnecessary heat build-up or friction.
Cutting
Basically, Syndent designs rotary file set from natural sharp tungsten carbide material. Thus, it has extraordinary cutting edges that have undergone strict development.
Syndent rotary file set cutting action compares to exceedingly sharp blades. Together with great rotation speeds, the rotary file set does not spare even hardest materials like hardened steel, etc.
An industry that deals with hard materials need the toughest cutting rotary file set which Syndent supplies. Using our carbide rotary file set, you can receive precise dimension cuts on any material.
Deburring
After performing certain tasks on particular materials, you realize that you remain with small particles on the surface. We term these small particles that stand on materials as burrs which you must remove. If left on the material surface, they can cause roughness that sometimes brings injuries.
Therefore you can modify your material simply by deburring to remove the burrs. You can certainly apply the right rotary file set cut to deburr your workpiece.
Hole-Enlargement
Another function Syndent rotary file set can do include enlargement of holes on workpieces. Besides drilling holes, you can choose the right rotary file set to accurately enlarge the holes.
You can easily enlarge holes on concrete, drywall, hardened steel, cast steel, hardwood, etc.
Rotary file set that includes single flutes has drilling ability that removes large chips from materials. Single flute makes a single cut on a particular material and with a ball-shaped single flute you can enlarge holes.
The practical examples indicated above show how far you can go with a quality rotary file set in terms of uses. Whether steel, hard plastic, hardwood, concrete, drywall or cast iron for your project, rotary file set performs greatly.
Which Steps Includes Rotary File Set Development?
In manufacturing quality rotary file set, Syndent keenly observes the intense development process. We focus on building a powerful and long-lasting tool that lies within the guidelines of international industrial standards. For this reason, we ensure we use the highest grade raw material.
Syndent always develops carbide rotary file set from grade YG7/K25 tungsten carbide steel. It goes through the strict control system. We check the quality details of the rotary file set we make before we distribute them to you.
After every three months, Syndent reviews the measurements. Our aim is to uphold the best accuracies of our tools for every function.
We follow the following steps:
Material Selection
Syndent receives premium grade raw materials of tungsten carbide steel from state-owned reputable mining companies. We follow up with thorough scrutiny, selecting grade YG7/K25 for this case. Our scrutiny ensures we produce a quality rotary file set that can offer remarkable results.
Brazing
After successful material selection, Syndent brazes the solid carbide with hardened steel. The silver brazing process of the two materials happens at moderately depressed temperatures.
Balancing
After silver brazing, we do jump tests on the tool as a way of balancing. The tests aim at acquiring a balanced tolerance level. With the aid of Syndent advanced CNC machine, the rotary file set meets 0.1mm or less.
Bending
Next, we measure the carbide rotary file set's hardness. To find the required tool's strength and hardness, Syndent conducts predetermined shaft bending.
Shaping
After confirming the required strength and hardness, we make the rightful shape of Syndent rotary file set. We use our modern CNC equipment to uniformly grind our carbide rotary file set into desired shapes.
Toothing
After tests approval, we skillfully grind the rotary file set head uniformly with an advanced CNC machine. The aim is to provide different flutes for shaper and lasting super cut.
Polishing
Second last processing of our quality rotary file set includes applying polish to rough areas. We smoothly polish the shaft of the tool as well as its brazing position. With a smooth polish, we clear the rough surfaces so that it offers comfortable functioning.
Packaging
To wrap up our development process of rotary file set, Syndent prepares attractive packages. This is after thorough scrutiny to erase all errors from the tool. We also prepare the logos and make appropriate labels and arrange for deliveries.
Which Tools Can We Fit Rotary File Set?
Normally, we use rotary file set with air tools including die grinders. Because of standard shaft diameters, they can also fit rotary tools like Pneumatic tools, micro motors, and so on.
Whether you have a micro motor, die grinder or pneumatic tool, it should run right with the rotary file set. A rotary file set must have a perfect fit for perfect performance.
Why Choose on Rotary File Set?
Syndent rotary file set comes along with lots of industrial uses that can benefit you in multiple ways.
First of all, you benefit from versatile performance. Purchasing rotary file set can surprisingly help in several industrial tasks.
As mentioned earlier, you can freely select the appropriate tool from the carbide file set and do remarkable jobs. You may grind, cut, polish, aggressively remove extra material, shape, and so on.
The variation in shapes and cutting styles, industries can manage many and most demanding tasks. We fine apply a strong but fine braze using USA brazing technology.
The super performance of Syndent file set applies to both ferrous and non-ferrous materials. The brazing position can stand excess heat and high-speed rotation without bending or cracking.
You may apply rotary file set in engraving, preparing welds, application on mechanical parts, perfect removal of welding slag, etc.
Industries may apply Syndent rotary file set in cleaning pipes, chamfer rounding, hole surface finishing, etc.
We build quality rotary file set from YG6 or YG7 tungsten carbide. Generally, this material resembles grade K25 tungsten carbide. Simply, our rotary file set can perform in a similar way to that made of YG8. It can deliver sharper cutting action than the competitors. It has very dense characteristics.
How Do You Rightfully Fit Rotary File Set On an Air Tool?
So that the carbide rotary file set offers tremendous performance, make use of the right rotary tool.
Rotary file set shank diameter should correctly rhyme with the rotary tool's chuck where the shaft seats.
Such a choice can hugely influence the high performance of the rotary file set while you benefit from better results.
To ensure the rotary file set never wobbles on tasks, ensure a firm fitting in the air tool's collet. Then with correct range adjustment, tighten using the right torque.
Useful note: If you doubt the assembly procedure, consult an expert or call the manufacturer for advice.
How Hard Does Tungsten Carbide Compare to Diamond?
Tungsten carbide's hardness doesn't really match that of diamond but comes next. Compared to other metals, tungsten carbide has much higher tensile strength.
Diamond literally has the greatest impact strength that most materials. This owes to an amazing brittleness which can shatter on impact. Than many other metals, tungsten carbide features an astounding high melting point.
Can Rotary File Set Cut Stone?
Absolutely.
An industry that deals mostly with stone cutting, engraving, and carving may prefer rotary file set for such tasks.
Syndent carefully develops carbide rotary file set that features superior strength, hardness, and high density.
Therefore it offers stunning performance when drilling through concrete, drywall and even on stone.
Natural stone has a little more compactness that needs a strong, tough, and sharp cutting tool meant for the job.
Syndent rotary file set is extremely sharp and can make those remarkable carves and shapes on stone.
Can Rotary File Set Cut Glass?
Yes.
You can make a good cutting tool from the rotary file set and use it to cut or shape glass. Since we design our rotary file set from tungsten carbide steel, the tool can efficiently cut glass.
You don't have to make rotary file set your dedicated glass cutting tool. Only use it when circumstances demand or lighter tasks that don't require full time function.
We have created fiberglass router bit that you may use as a dedicated tool for all tasks on glass. Fiberglass router bit can meet technical demands and has durable performance on glass.
Can Rotary File Set Cut Steel?
Yes.
Rotary file set has much higher strength than steel and much denser therefore it can confidently cut steel.
You can undoubtedly execute all the demanding tasks on steel without worrying about high friction, heat, or low performance. You can exhibit long-lasting cut on steel and materials of such with our quality rotary file set.
Otherwise, if you want the most comfortable and advanced performance on steel, use carbide burr for steel.
How do You Compare Steel to Tungsten Carbide?
In mono-carbide nature, tungsten carbide solely can somehow rival diamond in terms of hardness. Compared to steel, tungsten carbide can perform 100 times better than steel metal under extreme performance.
Can Rotary File Set Cut Through Stainless Steel?
True.
If you use spiral single cut tool from the rotary file set, you may comfortably remove a good amount of material.
Right-handed spiral flutes remove heavy material. Thus you can use it in preparing surfaces for welds, chamfering, engraving, deburring, and so on. Otherwise, use carbide burr for stainless steel for wonderful results.
Can HSS Match Tungsten Carbide in Hardness?
Not at all.
You can rarely compare HSS hardness to tungsten carbide. In terms of functionality and hardness, tungsten carbide performs far much better. It can last longer compared to HSS. It has high resistance to rust, heat, and friction.
Can Rotary File Set Engrave or Carve Wood?
Absolutely.
Built with multiple detailed features, we manufacture rotary file set in unlike shapes and sizes. They have non-identical cutting styles which busy wood industries apply on either hard or softwood.
Cutting, shaping, engraving, grinding, and carving of wood requires a tool with minimal or no clogging ability. Syndent makes rotary burr for wood which you can use to plainly cut through wood knots and grains.
With Syndent rotary file set for wood, you can practically cut wood without wood dust clogging the flutes. Flutes that clog easily promote heat buildup as a result, spoils the strength and sharpness of the cutting edges. Furthermore, it has low dust formation so that you work in a pleasing environment.
Can Rotary File Set Cut Bones?
Yes.
With the correct tool selection of Syndent rotary file set, you may make precise cuts and shapes on bones.
Syndent includes special geometry in our products that can strongly cut bones and tissues. You can have a coherent removal of stubborn debris from bones, shape, engrave, clean, carve, polish, etc.
Hospitals use a special type of surgery rotary file set in fracture treatment. Commonly used in osteoporosis treatment whereby surgeons can cut or drill through body bones. Since carbide rotary file set is quite superior to bones or tissue, it can provide a positive meticulous cut.
Which Other Materials Does Rotary File Set Cut?
Syndent rotary file set can as well provide multiple functions on metals and materials like:
Zinc
Aluminum
Cast Iron
Ceramic
CRP
GRP
Fiberglass
Brass
Copper
Bronze
Titanium
Nickel
Platinum
Silver
Who Can Use Rotary File Set in an Industry?
Different sectors in modern industries have demanding projects that need a good size of manpower.
With the rise of technology, you can scale down manpower and introduce rotary file set. You can reduce manpower at a remarkable margin hence save on costs.
Syndent can provide a special rotary file set that can suit construction, hospital or production companies, and so on.
In industries, we such like workers who use rotary file set in daily projects:
Engineers
Fabricators
Model engineers
Engravers
Carvers
Casters
Jewelry makers
Grinders
Tool makers
Sculptors
Industries, where you can find Syndent quality rotary file set, include:
Metal smith
Railway
Hospitals
Automotive
Metal and wood sculpting
Aerospace
Shipyard
Laboratories
The most important uses industries can benefit from Syndent rotary file set include:
Rounding
Processing of grooves
Chamfering
Smooth finishing of hole surfaces
Pipe cleaning
Engraving
Preparation of welds
Removing welding slag
Can Rotary File Set Make Perfect Drills?
Yes.
To some extent, you may apply rotary file set on materials that require drilling although not always a good solution.
Syndent can supply rotary file set that comprises of mixed sizes and shapes. From such a wide selection, you can willingly choose a tool that can fit a specific job.
Within Syndent rotary file set, we have both single and double cut styles. If you want to do drills, single cut has the features of managing the job. It perfectly removes extra materials from your workpiece, creating stunning long chips.
Also, you may select ball-shaped single cut to enlarge holes. You can drill cast iron, steel, hardwood, aluminum, concrete, drywall, copper, etc. For long-lasting and perfect drilling, we suggest rotary file bits.
Why Should You Make Continuous Grind Rather Stillness On materials With Rotary File Set?
While digging materials with rotary file set, keep the tool in continuous motion rather than long stillness.
This can promote explicit cuts while you aggressively chip out materials, make pinpoint cuts and shapes, etc.
If you leave rotary file set still for so long, it ends up not digging or jabbing the material.
Eventually, you end up experiencing a material surface that has abnormal smoothness and unsightly marks.
Useful note: For clogged rotary file set, use it on cast iron. It easily removes clogs from flutes to stop overheating.
Which Pressure Do Manufacturers Recommend On Rotary File Set?
Just very little pressure and not too much can sufficiently help you dig even hard metals and materials.
Syndent designs rotary file set with unique features using the latest technology. They can rotate really fast and have stunning cutting edges.
Therefore, you don't need a lot of effort when cutting materials. Just a slight pressure touch while you concentrate on the material as the tool sharply and easily cuts.
If you grind materials using a lot of effort, you easily tamper with the sharp blades. They become blunt easily and lose cutting strength. Just like clogged flutes, blunt cutting edges overheat faster and this calls for a new rotary file set.
What Pros Does Rotary File Set Have?
Versatility which helps in doing various jobs
Provides long-lasting accurate cut on most materials
Can fluently remove any type of stock
Can self-assertively manage longer productions
Provides sensational output on ferrous and nonferrous materials
Which Popular Cuts do You Achieve with Rotary File Set?
We have three well-known rotary file set cuts, namely single, double, and aluminum.
Single Cut
Single cut appear in spiral form with single flutes that run right and in upward direction. You can dig materials using single cut to produce long chips. You may confidently use on copper, stainless steel, cast iron, and several ferrous metals.
Creates long chips
Mills
Perfectly removes burrs
Removes heavy material
Deburrs
Double Cut
Have interwoven flutes and can help in meeting most of your applications. They have extra cutting edges and can quickly remove materials.
With double cut, you may use on ferrous and non-ferrous metals and on wood, plastics, aluminum, etc. Helps in applying a smoother finish because of cross-cut features.
Used for:
Deburring
Applying fine finish
Removal of medium light materials
Cleaning
Creation of smaller chips
Aluminum cut
Also called alu cut, it has stunning performance when removing stock on soft metals and materials including aluminum.
Also, you can best apply on brass, copper, magnesium, soft steel, etc.
Using alu cut, you can have a superior aggressive cut which reduces the load on all softer materials. You can make an uncomplicated flow of chips with minimal or no clog at all.
Ideal in:
Increasing hole indent
Removal of welds on metals
Deburring
Smoothing castings
Shaping
Finishing
Do Factories Recycle Rotary Fie Set?
Yes.
Cemented carbide used in rotary file set is very safe to the environment.
Therefore Syndent can 100% recycle the worn-out tool to generate other tools.
Through our customer care representative, you may contact us on ways of collecting the worn-out rotary file set. We can easily make new quality products.
Do Rotary File Set Feature Various Shapes?
Yes.
Syndent builds rotary file set in numerous quality shapes to meet different demands on all materials. We develop cylinder, inverted, tree, taper, tree, cone, etc. You can successfully use them in cranny and nooks.
Cylinder
Designed for safe removal of flat surfaces and finishing contours.
Cylinder End Cut
Removes contours and perfectly works with materials that have right angles.
Cylinder Radius End
Designed to remove contours and for arcing surfaces at an angle.
Ball Shape
Because of the ball shape design, you can comfortably machine round edges as well as end processing material before brazing.
Oval Shape
Designed for skillful removal of round edges.
Tree-Pointed End
The pointed end design ideally grinds round edges on materials that have long and narrow positions.
Tree-Radius End
Used for systematic machining of contours with round arcs in long and narrow positions.
Flame Shape
Machines materials that feature round edges.
Cone Shape
Can work as countersink and effectively chamfers inner-holes.
Taper Radius
Perfectly reaches narrow positions to remove round contours and ideal for machining surfaces.
Taper Pointed End
Used for removal of burrs in very narrow areas and machining of counter surfaces.
Inverted Cone
For chamfering rear positions from inside.
Do Rotary File Set Comprise of Sizes with RPM?
Yes.
The table compares the sizes of rotary file set with RPM.
| | | |
| --- | --- | --- |
| No | Burr Size | RPM |
| 1 | 2.4mm | 17,000 – 26,000 |
| 2 | 3.0mm | 17,000 – 26,000 |
| 3 | 6.0mm | 11,000 – 16,5000 |
| 4 | 13.0mm | 8,000 – 12,000 |
| 5 | 16.0mm | 7,650 – 11,500 |
The guide in the table reveals the 5 possible sizes you can find Syndent rotary file set together with RPM.
Do You Benefit From Purchasing Rotary File Set?
Yes.
Syndent carbide file set has solid carbide and hardened steel. Solid carbide is quite denser and sharper in nature. We join the two main materials together with silver hence a longer service life.
We make numerous shapes and sizes of Syndent file set. You have the freedom of choosing a tool that can suit your project demand. It helps you in managing time and resources.
Syndent high-quality rotary file set can offer definite dimensions when shaping, cutting or grinding. Regardless of job or material nature, you can pull off the correct dimension
Carbide rotary file set exceptionally helps in saving resources and time management on your projects. Purchasing rotary file set in larger quantities you receive discounts from Syndent.
What Measures Must One Take While Using Rotary File Set?
Use functional workbench in securing your workpiece before you start applying rotary file set
Follow provided assembly guidelines when fitting rotary file set in any automated tool.
Correctly fit the rotary file shank part in the automated tool's chuck and ensure it firmly seats in place
Don't allow jamming/snagging of the tool as you apply it on materials that usually damages the blades
Ensure you have the right protective clothes on to avoid injuries
Pay attention to material with the rotary file set on the move without stopping for better performance
Take caution when dealing with larger materials since the rotary file set has higher gravities
What Can Drive You On Buying Rotary File Set?
Meticulous Design: Simply means a detailed rotary file set in terms of features. Based on quality standards, Syndent follows each step from material selection to packaging without missing a single step.
Durability: Determined by the material used. Syndent uses strong and denser tungsten carbide steel to enhance durability.
High-temperature Resistance: Rotary file set that tolerates heat, rust or friction depends on the material used. Carbide steel has high-heat, rust, and friction resistance.
You may work longer with Syndent carbide file set without growing hot. Besides, when hot, you can still proceed drilling for longer.
Accuracy/Stability: It means acquiring the exact shape or cut of a project you had planned for. Syndent designs a rotary file set with great stability thanks to denser materials used.
Weight/Versatility: To maintain stability when cutting materials, you require a quality tool that you can manage. And for flexible operations, you should have a versatile tool as well. Syndent produces a lightweight and highly versatile rotary file set for stability and flexibility.
Which Way Should Clean the Rotary File Set?
Either use concentrated muriatic acid to clean or ultrasonic cleaning method. Cleaning remains critical in preserving the life of rotary file set.
You may also de-clog rotary file set flutes if you practically use on cast iron.
For rotary file set used on aluminum metal, soak it in muriatic acid for approximately 10+ minutes. The acid dissolves the deposits.
When you use on other materials, apply ultrasonic cleaning. Make sure you perfectly hold the rotary file set in position and begin by applying enzymatic cleaning.
Do this for 2 or more minutes and use cool and clean water for a perfect rinse of 2 minutes.
Which Factors Influences Average Lead-Time of Rotary File Set Production?
Standard Design: We majorly deal in producing a standard rotary file set which usually takes less time. You can therefore receive them earlier.
Customized Designs: Depending on what customers' request, Syndent can produce a customized rotary file set. Since they have additional complex features, we make extra machine adjustments which buy a lot of time. It eventually delays deliveries.
Order Quantity: We quickly deliver small quantity orders, unlike bulky ones because of documentation and other shipment requirements.
Pending Orders: Since Syndent supplies the whole world, we may receive your order while we have other orders in wait.
We follow systematic delivery procedures so you might wait a bit longer until we reach yours. However, you can use the premium option of rush orders for faster deliveries.
Syndent produces 10 pcs rotary file set used for contour finishing and surface removal.
We have 8 pcs carbide rotary file set used on any metal removal and features 1/4-inch with 6mm shank size.
The 5 pcs rotary file set can process contours on most materials and arc surfaces and particular angles.
Syndent also produces 4 pcs extended carbide rotary file set, rotary file set for metal, etc. Our rotary file set can deliver easy and fast grinding of hardened steel, hardwood, cast iron, plastic, bronze, etc.
Syndent skillfully designs cutting edges that comprises of better geometry thus reduces the level of clogging.
Besides Syndent rotary file set, we produce dental carbide burs, carbide rotary burr, carbide nail drill bits, etc.
Send us an inquiry now concerning your next rotary file set.