Rotary File Manufacturing Expert
More than 11 years manufacturing experience
Manufacture your rotary file in advanced CNC machine
Pointed supplier of FORTUNE 500 companies
Strict quality control during every manufacturing process
Syndent Rotary File
Syndent rotary file, also named carbide rotary file, is made with many regular cutter flutes on the top head.
Our rotary file manufacturing technology came from the United Sates. And we use the same raw material as America brand rotary file. You will easily use our rotary file together with the common die grinder on the market.
Syndent manufactures the burr rotary file for more than 11 years already.
Why Syndent Rotary File
Syndent tungsten carbide rotary file is produced with micro-fine cobalt-tungsten carbide materials to assure an extra-long life. You can use Syndent burr file for the deburring, shaping, carving, smoothing, and material removal on all variety of steels, metals, aluminum, plastics, ceramics, wood, etc.
Syndent rotary file has a whole range of functions on all materials, including rotary file for steel, rotary file for stainless steel, rotary file for aluminum, rotary file for wood, etc.
You can have all sizes of tungsten carbide file from Syndent. The diameter of the rotary file ranges from 0.5mm to 25mm diameter. Syndent smaller rotary file is mostly applied for engraving metal. At the same time, these small rotary files are very suitable for manicurists and denture technicians. The big size tungsten file is broadly used in industrial manufacturing fields.
Syndent makes shaft length of rotary file up to 12"(300mm), providing more maneuver and accessibility on your workpiece, meanwhile allowing you to grind positions which may not easily reach.
Manufacturing
Testing
Catalog
Send Inquiry
Shipping
Material
Syndent will check the raw material specifications of the rotary file before production.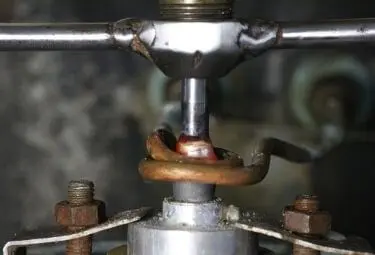 Brazing
Syndent automatically brazes rotary file with silver in a low temperature.
Balancing
We must make the rotary file jumping test after brazing. The tolerance is less than 0.1mm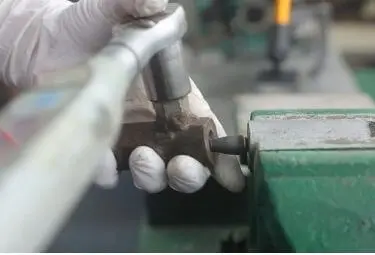 Bending
Syndent examines the hardness of rotary file shank after brazing, and tests the bending strength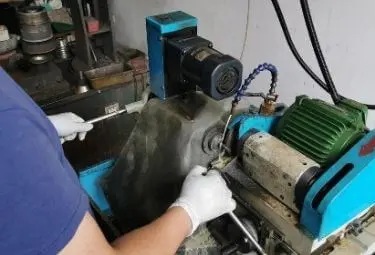 Shaping
Solid rotary file needs a shaping process from the carbide rod materials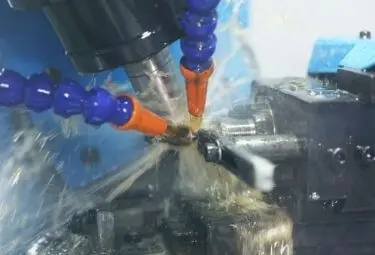 Toothing
Syndent CNC grinds the rotary file teeth after the tests approved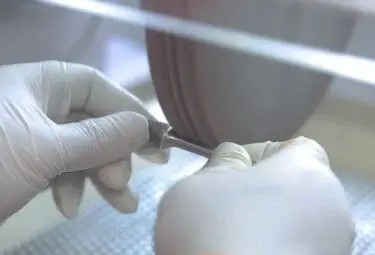 Polishing
Syndent polishes the rotary file shaft, and its brazing position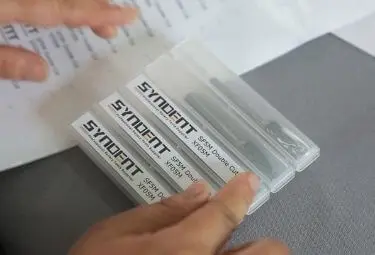 Packaging
Syndent makes your logo on the rotary file, and stick your own label on the case.
Your Best Supplier of Rotary File
Syndent manufactures all rotary file on 6 axis CNC machine. The advanced technology comes from the United States of America. It ensures your business order has stable quality at any time.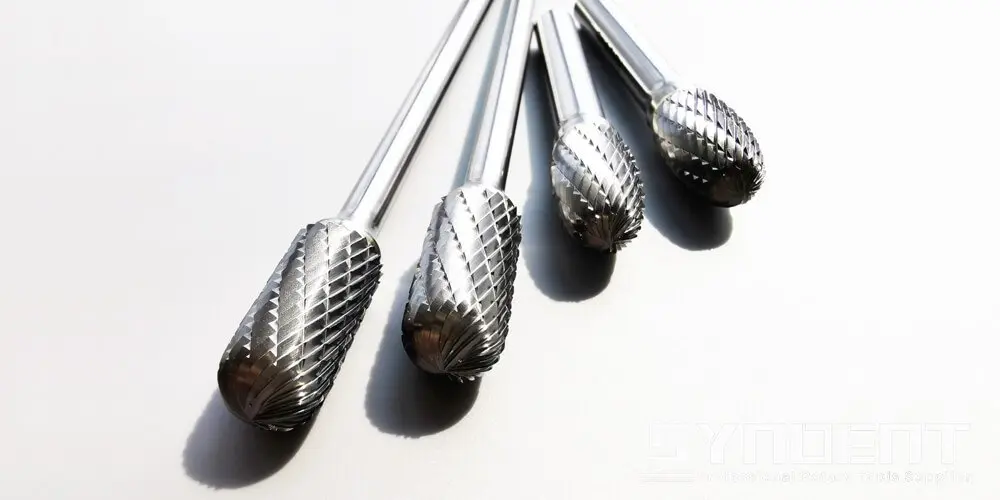 Our rotary file is professionally laboratory tested in the United States of America. Meanwhile, Syndent smaller rotary file is CE certified for nail and dental fields. Your rotary file quality is well proved by the Syndent worldwide customers.
Syndent accepts sample custom. You mail us your rotary file sample. We will test it in our professional laboratory, and make the exact same parameter sample for your confirmation. Also, we promise you the regular rotary file order quality is the same as the confirmed sample.
We provide you free delivery and returns on all eligible orders. It will ensure your rotary file business goes up without any risks.
Syndent offers you 7×12 hours of service support.
Syndent manufactures not only carbide rotary file, but also ceramic rotary file and high-speed steel rotary file. Syndent can offer you all rotary files toward every special grinding for every deburring and shaping operation.
Get an instant quote for Your rotary file order!
Rotary File: The Complete FAQ Guide
I know you're looking for a high-quality rotary file.
Or, you'd like to learn more about rotary files.
Whichever the case, you will find all information you're looking for right here.
Keep reading to learn more.
What is Rotary File?
A rotary file refers to a type of rotating tool commonly used in applications surrounding cutting, deburring, grinding, drilling, and shaping materials.
In some instances, it is also known as a carbide rotary file.
The design of this tool features several regular cutter flutes on the top head.
Rotary file comes in a variety of sizes, shapes, and designs.
It thus means you can use it in a wide range of applications in different industries.
What are the Types of Rotary Files Available?
You can find rotary files in a variety of types in the market.
Of course, this is fundamental since it enhances your choice variety when looking for a suitable one for your needs.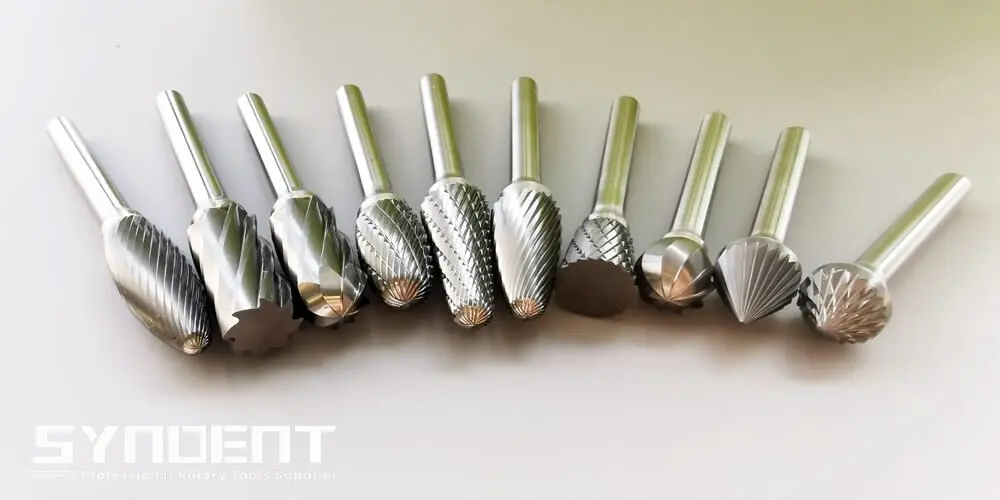 The common types of this tool available include the following;
Cylinder tungsten carbide rotary file – This design is suitable for flat surface removal and contour finishing
Cylinder with end cut tungsten carbide rotary file – This type is ideal for removing contour and right-angled corners.
Cylinder with radius end tungsten carbide rotary file – This is suitable for processing contour and arc surface at a specific angle.
Tree with pointed end tungsten carbide rotary file – This tool is perfect for grinding round edge in relatively long and narrow positions.
Oval shape tungsten carbide rotary file – This choice is perfect for round edge removal.
Ball shape tungsten carbide rotary file – This file is suitable for machining round edge and end pre-processing before brazing.
Tree with radius end tungsten carbide rotary file – This design is ideal for machining round arc contour in long and narrow positions.
Flame shape tungsten carbide rotary file – This file is perfect for machining round edges of workpieces.
Cone shape tungsten carbide rotary file – This tool functions more or less like a countersink hence suitable for chamfering inner hole.
Inverted cone tungsten carbide rotary file – This design is perfect for rear-side chamfering from the inner side.
Taper with pointed end tungsten carbide rotary file – It is ideal for counter surface machining and narrow position deburring.
Taper with radius end tungsten carbide rotary file – This design is ideal for surface machining and round contour removal in relatively narrow positions.
Which Materials Can You Use Rotary File on?
There are several types of materials you can work on using a rotary file.
This included almost all types of metals among other material such as the following;
Gold
Diamond
Cobalt
Nickel
Wood
Aluminum
Copper
Zinc
Acrylic
Polycarbonate
Ceramic
Stainless steel
Cast iron
Silver
Brass
Fiberglass
Titanium
Carbon steel
Cast steel
Non-ferrous metals
What are the Available Sizes of Rotary File?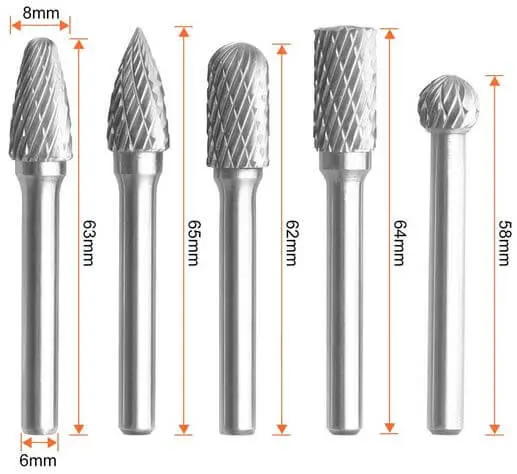 Rotary files are available in a wide range of sizes.
Ideally, you can find standard sizes, which are usually common and designed for standard applications.
However, you can also find customized sizes, which are often designed to match the specific requirements of a particular application.
In other words, there is no limitation when it comes to size availability of rotary files.
Even so, the common standard sizes of rotary files include the following;
16 mm or 5/8 "
12 mm or ½ "
6 mm or ¼ "
3 mm or 1/8 "
35mm or 3/32"
6 mm or 1/16"
What are the Steps Involved in Manufacturing Rotary File?
The precise steps may vary from one manufacturer to another.
However, the core aspects in the overall manufacturing process of a standard rotary file include the following;
Assessments of raw material's suitability
Brazing
Balancing
Bending
Shaping
Toothing
Polishing
Packaging
How do You Determine the Quality of Rotary File?
It can be somewhat difficult to merely tell the quality of a rotary file from looking at it from the box or packaging.
Some of the elements you need to look into to guide you in determining the quality of this tool include the following;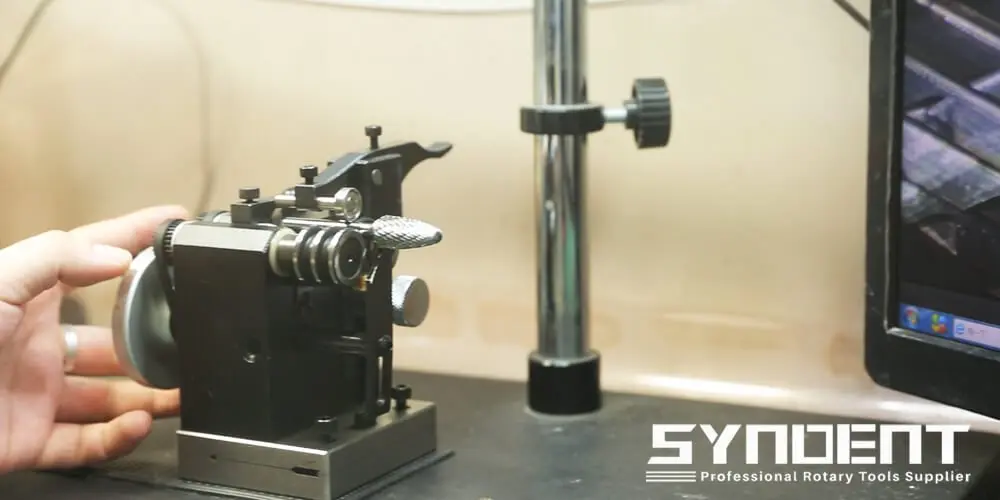 Material composition – The material used for making this tool should consist of ideal chemical compounds.
This is easy to tell by looking at the product description.
Design construction – The overall style and manufacturing process of a quality rotary file should comply with required standards.
This helps in enhancing performance and reliability.
Resistance to mechanical elements – A high-quality rotary tool will always endure harsh mechanical conditions it is subjected to.
This implies it can't break easily even when under handling a demanding task.
Balanced tolerance – You also need to check the precision levels of your rotary tool when determining its quality.
A higher-quality piece presents a balanced tolerance which meets the international standards.
Tolerant to environmental elements – A quality rotary file is also resistant to various environmental conditions it could be exposed to.
Some of these elements include resistance to overheating, wear, corrosion, and weatherability, among others.
Is there MOQ for Rotary File?
Not necessarily.
What happens is that different suppliers often peg varying MOQ on purchasing rotary files.
This depends on the specific company policies revolving around MOQ.
Nevertheless, most suppliers usually have flexible MOQ.
This means you can always negotiate with them to find common ground based on several factors.
The most important element to always have in mind is that higher MOQ always comes with better-discounted rates.
Thus ultimately, you'll save a considerable amount of money and find the entire purchasing process cost-effective when buying higher MOQ.
How Durable is Rotary File?
The durability of rotary file is pegged on a host of variables.
For instance, the operating speed you use when working on a material with this tool determines its overall longevity.
Extremely high speeds are synonymous with the low durability of this component.
The reason is that high speeds lead to the formation of crud, which contributes to the dulling of file edges and reduced tool life.
The handling method is another factor, which determines the durability of this component.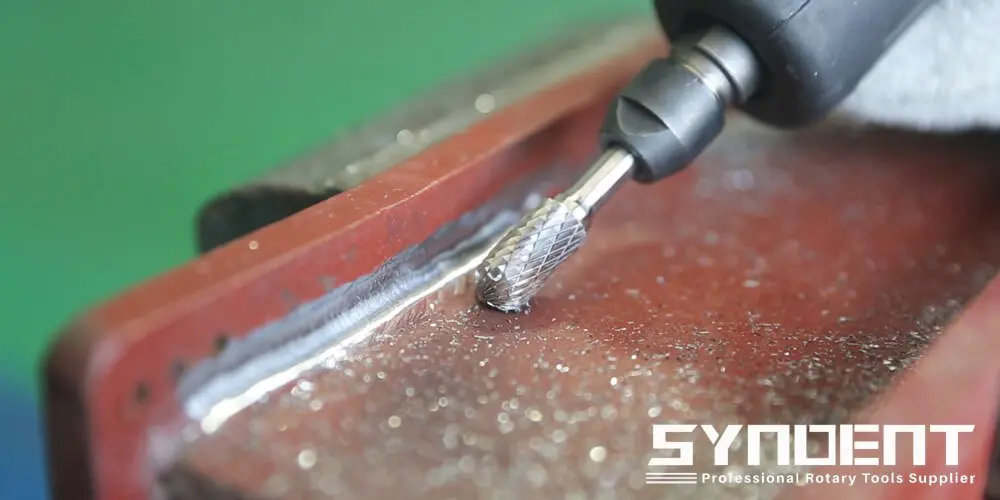 When you apply too much pressure when operating the rotary file, it will be short-lived.
It wears out faster when subjected to excess pressure.
Therefore, you need to allow it to work on the workpiece freely for a better tool-life.
How well and timely you maintain this tool is also a major determinant of its durability.
During the tooling process, the rotary file always gathers swarf, which needs to be cleaned appropriately.
Therefore, proper routine maintenance of this tool gives it better durability than otherwise.
Also, the overall quality of the rotary file is a necessary durability determinant.
These tools are made from different materials of different grades.
The manufacturing process also varies, as well as the overall structural design of the tool.
All these influence the durability of the rotary file.
What is more, is that the nature of the workpiece material you work on with this tool also influence durability.
Some materials are naturally hard hence tend to wear out the rotary tool quite faster than others.
Ostensibly, the durability of rotary files is dependent on many factors, as you can see.
Even so, with all factors constant, a rotary file has a longer tool-life.
Where Can You Use Rotary File?
You can use rotary tools in various tools and equipment, which include the following;
High-speed engravers
Pendant drills
Micromotors
Hobby rotary tools
Flexible shafts
Die grinders
Pneumatic rotary tools
However, it is also important to ensure that you always use a handpiece, which runs without a wobble.
How do You Choose the Best Rotary File for Your Application?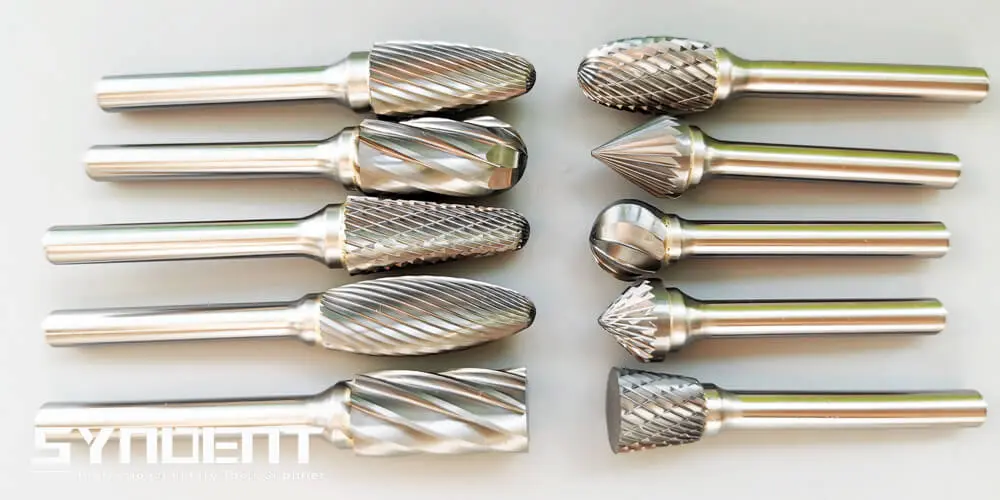 When shopping for an ideal rotary file, you need to look into several elements.
These factors are essential in ensuring you ultimately get the desired performance, reliability, and results.
Some of these elements include the following;
High tensile strength – Ensure the rotary file you are purchasing is strong enough to work on any type of material without breaking or dulling easily.
Versatility – An ideal rotary file should also be flexible enough to use in various tooling applications and still attain the best results.
Hard-wearing – It should be designed and manufactured from tough materials, which can endure demanding conditions.
Lightweight – You need to go for a lightweight rotary tool since this helps in improving the overall performance of the tool.
Quality standard – Always go for rotary tools that meet the stipulated quality standards. This demonstrates that they meet the requirements needed as far as quality is concerned.
Tolerant to varying conditions – An ideal rotary tool should be resilient enough to handle the different mechanical and operational conditions.
First-rate dimensional stability – It should always maintain its dimensions regardless of the mechanical conditions it is subjected to.
What are the Advantages of Investing in a Rotary File?
Rotary tools offer different advantages in different aspects.
Some of the advantageous reasons you should consider investing in this tool include the following;
This tool helps in attaining high removal rates.
In essence, this allows you to obtain the best results from the specific tooling process you're undertaking using this tool.
Rotary file also gives you an exceptional tool-life, rare in some of the tooling components like HSS.
Ideally, if properly used, you can get about 5- to 100 times longer in a rotary file than in HSS.
This type of file also allows you to make relatively heavy cuts with more aggressive feed rates and an outstanding surface finish.
It is extremely hard hence making it suitable for use in various types of tooling applications.
And this is advantageous, especially in specialized industries such as aerospace, automotive, casting, and precision engineering.
You can use a rotary file in a wide range of materials. This is advantageous since you won't necessarily need to buy different tools for different materials.
Rotary files are manufactured and supplied in different types of standard and customized designs and sizes. This indicates you can get any type of rotary file you need for your application.
What are the Applications of Rotary File?
Rotary files can be used in a wide range of applications.
Some of the common ones include the following;
Aerospace
Precision engineering
Automotive
Metal engraving
Jewelry making
Dentistry
Manufacturing sector
What is the Ideal Length of Rotary File?
The length of rotary file often varies depending on your specific needs, such as the application and material worked on.
There are standard and customized lengths for rotary files.
However, you can find a rotary file with a length of up to 300mm or 12 inches.
This length is essential since it provides more accessibility and maneuver on a workpiece.
Moreover, it makes it possible for you to grind positions on the workpiece, which may be difficult to reach.
What are the Precautions to Observe when using Rotary File?
When using a rotary file to work on any material, it is always advisable to take all the necessary precautionary measures.
This helps you to stay safe and attain best results when working on your particular application.
One of the precautions you must always observe is to ensure the file is secured into your collet and clamped down rightly.
The other measure is about making sure you keep the pressure light as the rotary file moves. While at it, always focus on highest material first.
Never jam or snag your rotary file into the workpiece.
And importantly is always to wear protective gear while operating this tool.
How do you Maintain Rotary File?
It is imperative to take care of your rotary file since this is one way, which guarantees reliability, performance, and efficiency.
Often, the material grinding swarf tends to stick on the head of the rotary file.
This usually happens a lot when excessive heat is generated during the tooling process.
Therefore, an ideal way is always to make sure you keep the heat down.
Also, allow enough air to get into the workpiece. This prevents fluted cut rotary files from loading.
In case you fail to prevent the accumulation of swarf, the next best option would be to clean the rotary file tip.
Use a brass wire brush to clean away any swarf build-up on this tool.
Technically, brass is somehow softer than rotary file. Therefore, a good quality brass wire brush will guarantee efficient swarf removal and leaving the tip undamaged.
Also, ensure you detach the rotary file from the machining tool and store it separately.
This is important because it prevents it from possible environmental and mechanical damage.
How much does it Cost to Purchase Rotary File?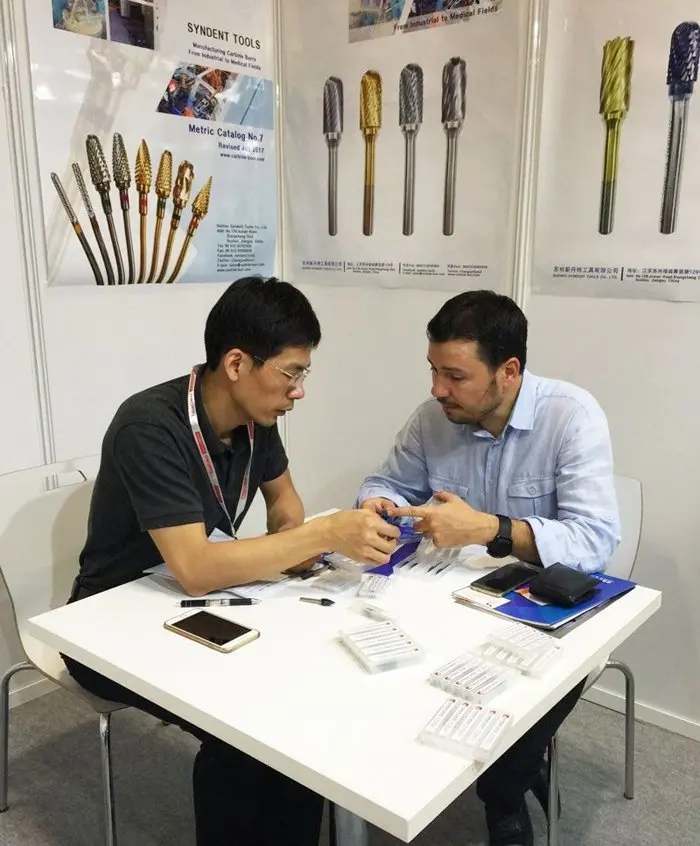 The price for buying a rotary file is dependent on numerous variables.
For instance, the quantity of pieces you are purchasing determines the exact amount you'll pay.
Ideally, higher quantities are often discounted; hence you tend to get a better deal than purchasing a few pieces.
The specific quality of rotary file you are purchasing is also another aspect influencing its cost.
The material grade and overall design construction of the rotary file material determine the quality of this tool.
In other words, a higher quality rotary file will be more expensive than a relatively inferior quality of the same tool.
The rotary file brand you purchase is another determinant factor of price.
Different brands often sell their products at varied rates depending on many elements, such as market forces and brand positioning.
Moreover, the design, whether standard or customized, also determines the price of this component. Standard rotary file is quite cheaper than customized pieces.
As you can see, there is no fixed amount for purchasing a rotary file. Instead, it varies depending on several factors.
What Factors do you Consider when Buying Rotary File?
The first thing to look into is the manufacturer of this tool.
Always ensure you work with a reliable and reputable supplier.
It is important since it enhances convenience in different aspects.
Another element to consider is the specific application you intend to use this tool on.
Different types of rotary files are designed to suit various applications.
Therefore, ensure you choose the right design for your needs to guarantee the desired results.
You also need to look into the cost of buying this tool.
Of course, the cost varies depending on a host of variables but always consider one within your budget.
Quality is another factor you must always consider when looking for a rotary file.
They come in different qualities hence the need for knowing what works best for your application.
How Long Does it take to Manufacture Rotary File?
The overall duration for manufacturing a rotary file always varies depending on numerous factors.
For instance, the quantity of pending orders may determine how long you'll have to wait before your order is fulfilled.
In many instances, most suppliers always fulfill orders on a first-come-first-serve basis. Therefore, the more or fewer the pending orders, the longer or faster, respectively, the manufacturing process will be fulfilled.
The quantity of order you are making is also another factor determining the turnaround time for manufacturing rotary file.
Ostensibly, the lower the quantity, the faster the turnaround time and vice versa.
And importantly, the design of your preferred rotary file also determines the overall manufacturing time.
In essence, standard designs take a shorter period to manufacture. Of course, they are not demanding to produce hence making the manufacturing process faster.
Custom designs, however, may consume more time since they could be demanding and involve several elements to actualize.
The specific manufacturer you are buying rotary files from is also another determining factor of turnaround time.
Different manufacturers have varied policies regarding lead-times hence ideal to inquire in advance before committing to one.
Can you Order a Customized Rotary File?
Absolutely right.
You can get any type of customized rotary file based on design, length, and diameter, among others.
Moreover, you can also get branded rotary files with your logo on the surface or package.
Apart from rotary files, Syndent offers a range of accessories including carbide burr and die grinder bit.
Contact us today for all your rotary file needs.